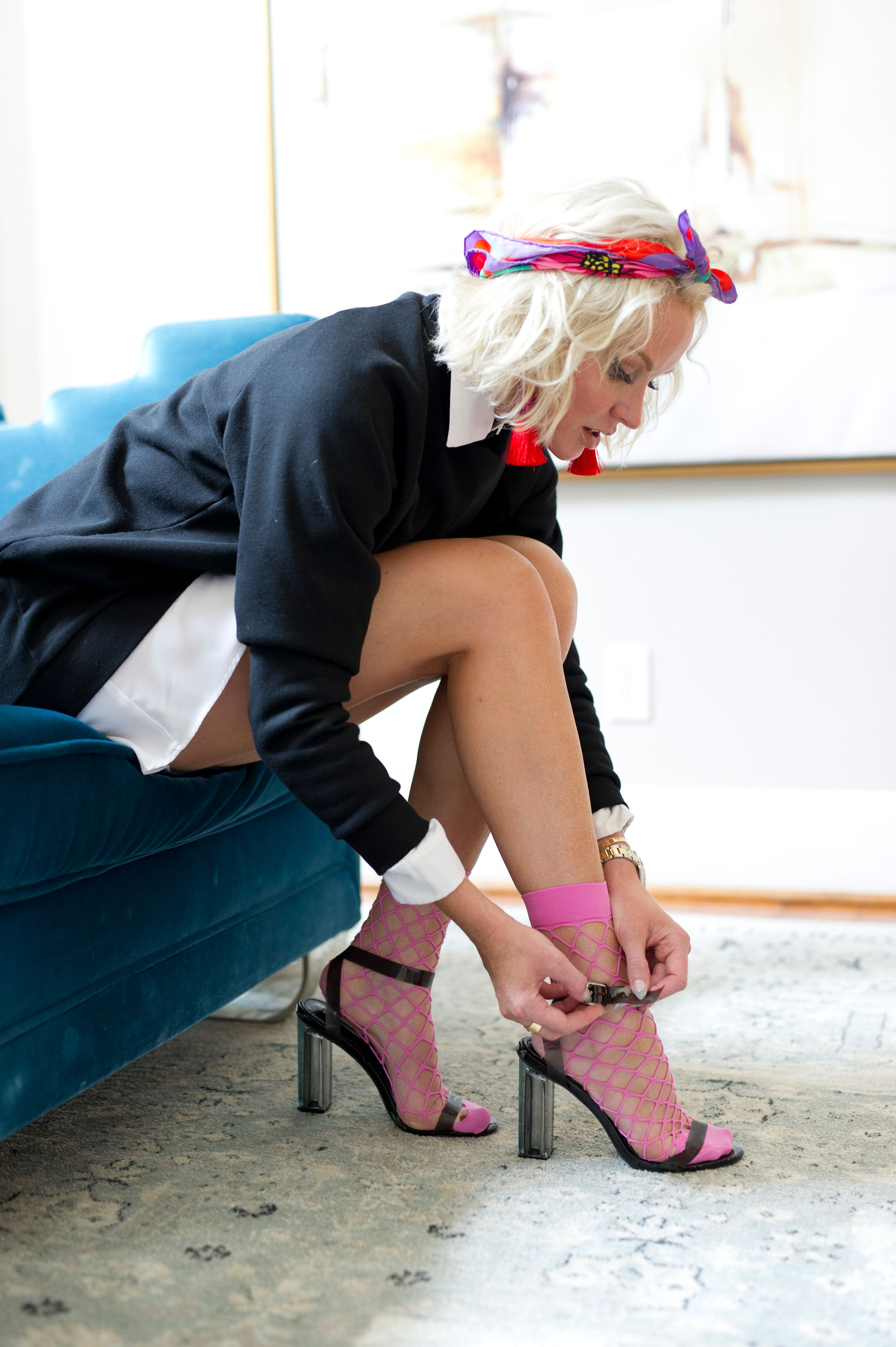 My history with socks began as a child running from my brother, Dusty. Growing up we would watch the comedy show, In Living Color.
I think I actually had to sneak to watch it with him, because there was some bad language my parents didn't want me repeating. Oops! That didn't work out too well.
Dusty is four years older than me. He was a young teenager at this point so he was allowed to watch it.
On the show there was a clown, Homey. He was an ex-con who played a grumpy clown as a part of his parole agreement. Anytime someone said or did something he didn't agree with, he'd smack them with a stuffed sock.
I have read that the sock was stuffed with pennies, but it looked too soft. I think it was just one big sock stuffed with other socks. That was Dusty's approach at least. He'd take a tall baseball sock, stuff it with a ton of other socks and chase me around the house, which was not very big, yelling, "HOMEY DON'T PLAY DAT!". At first I thought it was hilarious! Then he made contact a few times and I realized, this was not in fact an enjoyable experience. And by the way, if our house wasn't very big where the hell were my parents to save me?!
Finally one day after being wacked in the head I had had enough! I ran to my room and MADE MY OWN SOCK! And guess what, I put pennies in mine and nailed him. Look I'm not saying violence is the answer but it is sometimes with an older brother because he left my little behind alone after that.
I'm pretty sure I took his tall baseball socks though and tried to work it into an outfit for school the next week. Seriously!! I remember Jennifer Aniston wearing these over the knee socks as Rachel on Friends with a denim skirt and once I saw how tall the baseball socks were it was GAME ON. This was 5th grade. Jesus take the wheel!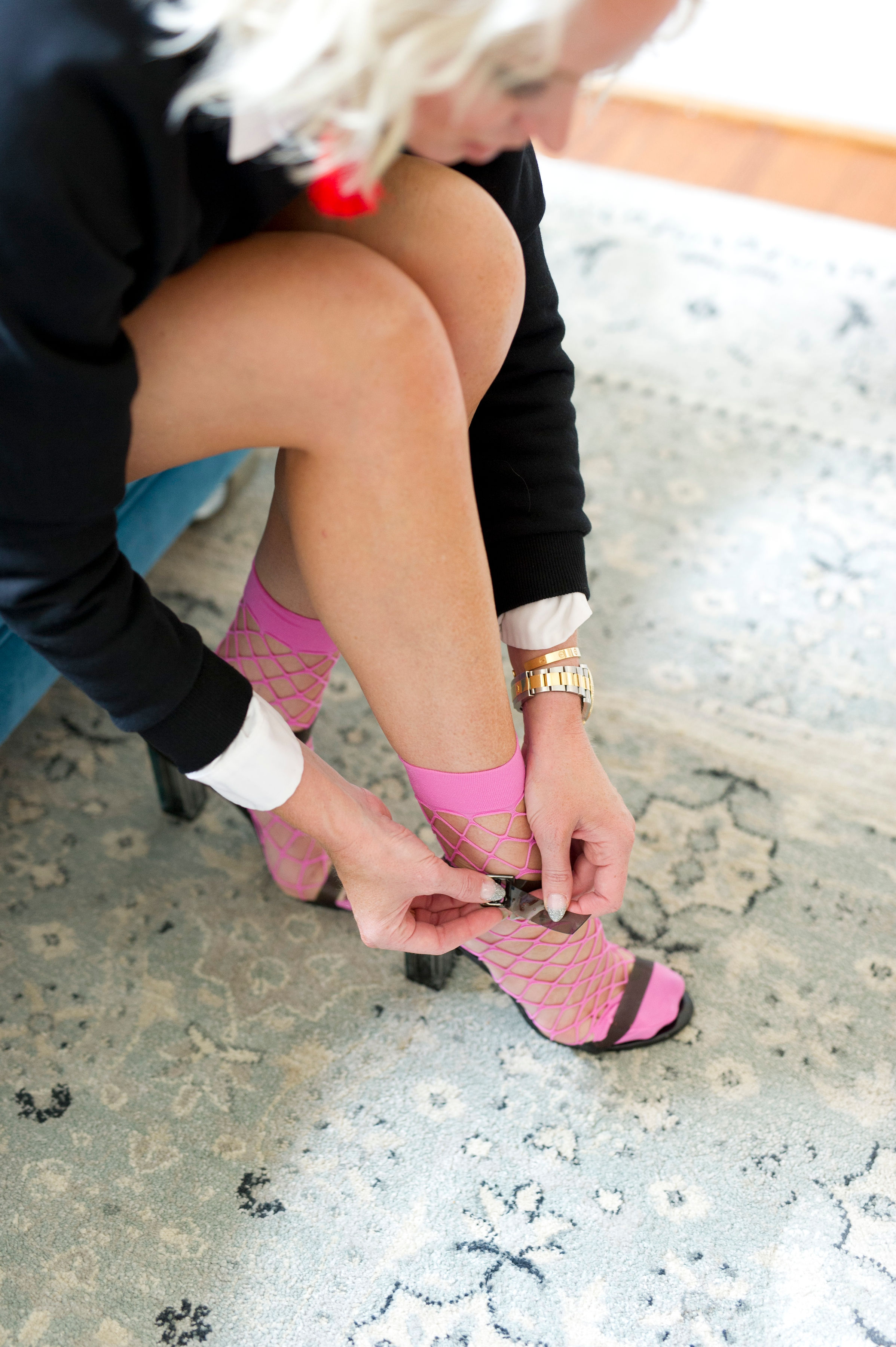 Let's explore socks in a non-weapon situation!
Sock rules have definitely been thrown out the window! I have two teenage step-daughters, I'm pretty sure they don't even have one pair that matches!
Wearing a sock that has texture or design paired with a strappy shoe isn't frowned upon anymore!
Fishnets have a stereotype for being risqué or dare I say it, "slutty". (Also, let the record state, I do not feel that way about fishnets.) If worn appropriately that doesn't have to be the case!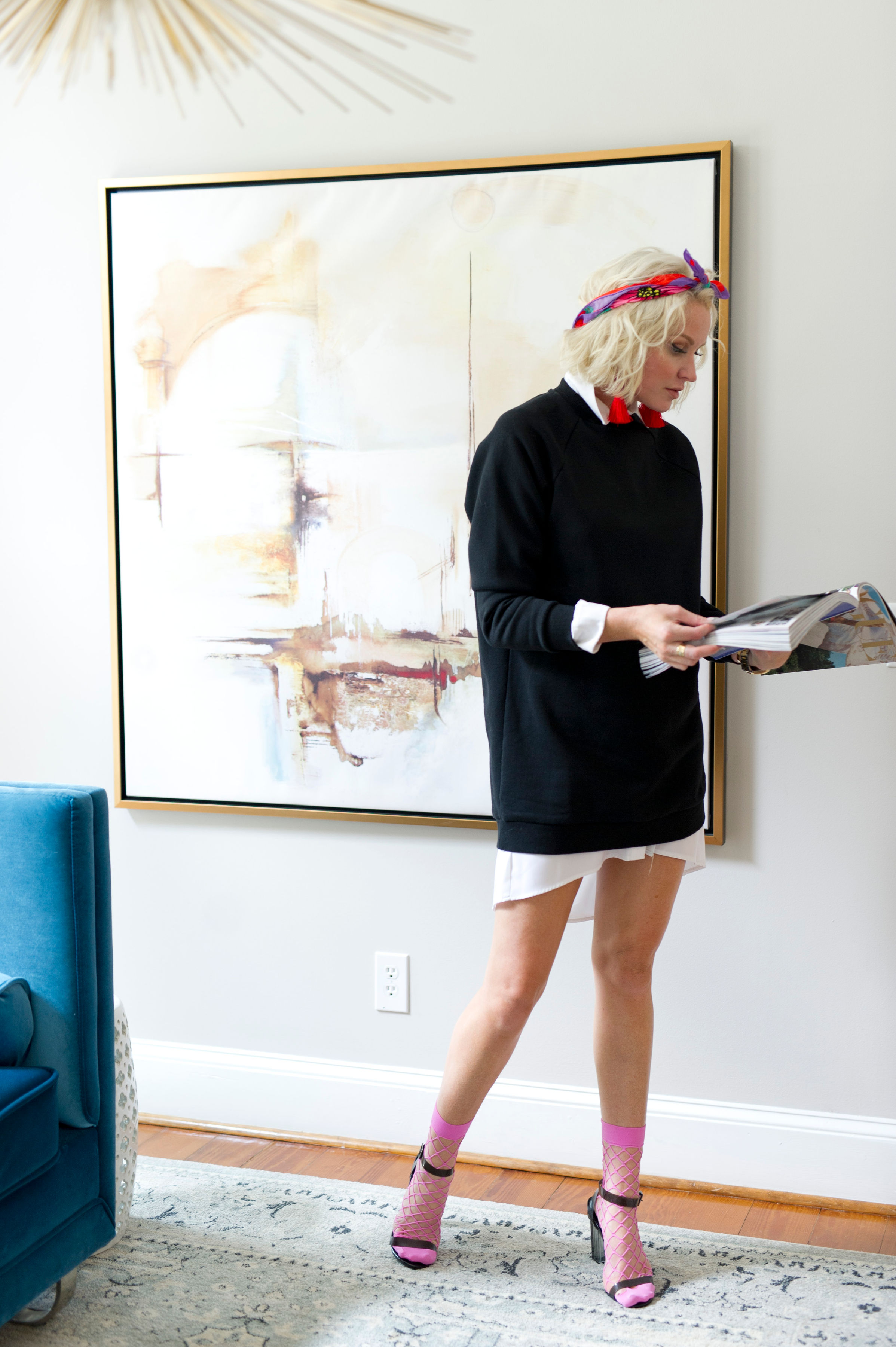 I used my accessories to brighten up this sweatshirt dress. I started with the pink socks and based the rest of my choices around that color.
The best place to order fashion socks from is Forever21, they're so cheap! I added the head scarf from Zara, because you know I've been telling fortunes on the side lately. I rounded off the pop of color with statement earrings from H&M.
If the color is too outside of your comfort zone start with a black pair.
Let your socks be a little ray of sunshine to your outfit because Homey does play that!
Until next time, pull up your haute socks and keep your chin up, because being you ROX!
-Lyv