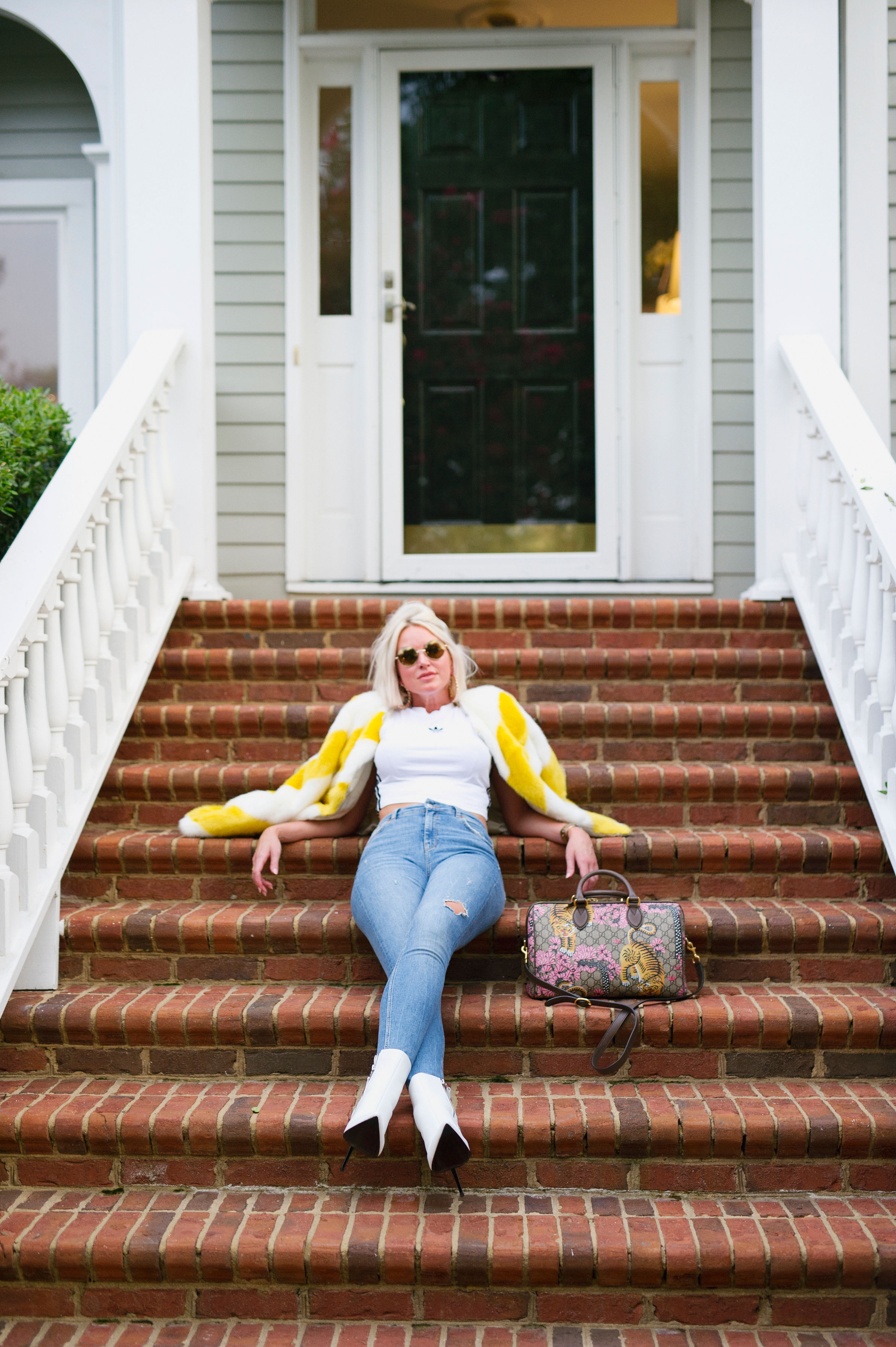 So I took the white booties and 90s influence and dove straight into being the most known, unknown Spice Girl.
And yes, I will tell you what I want, what I really, really want…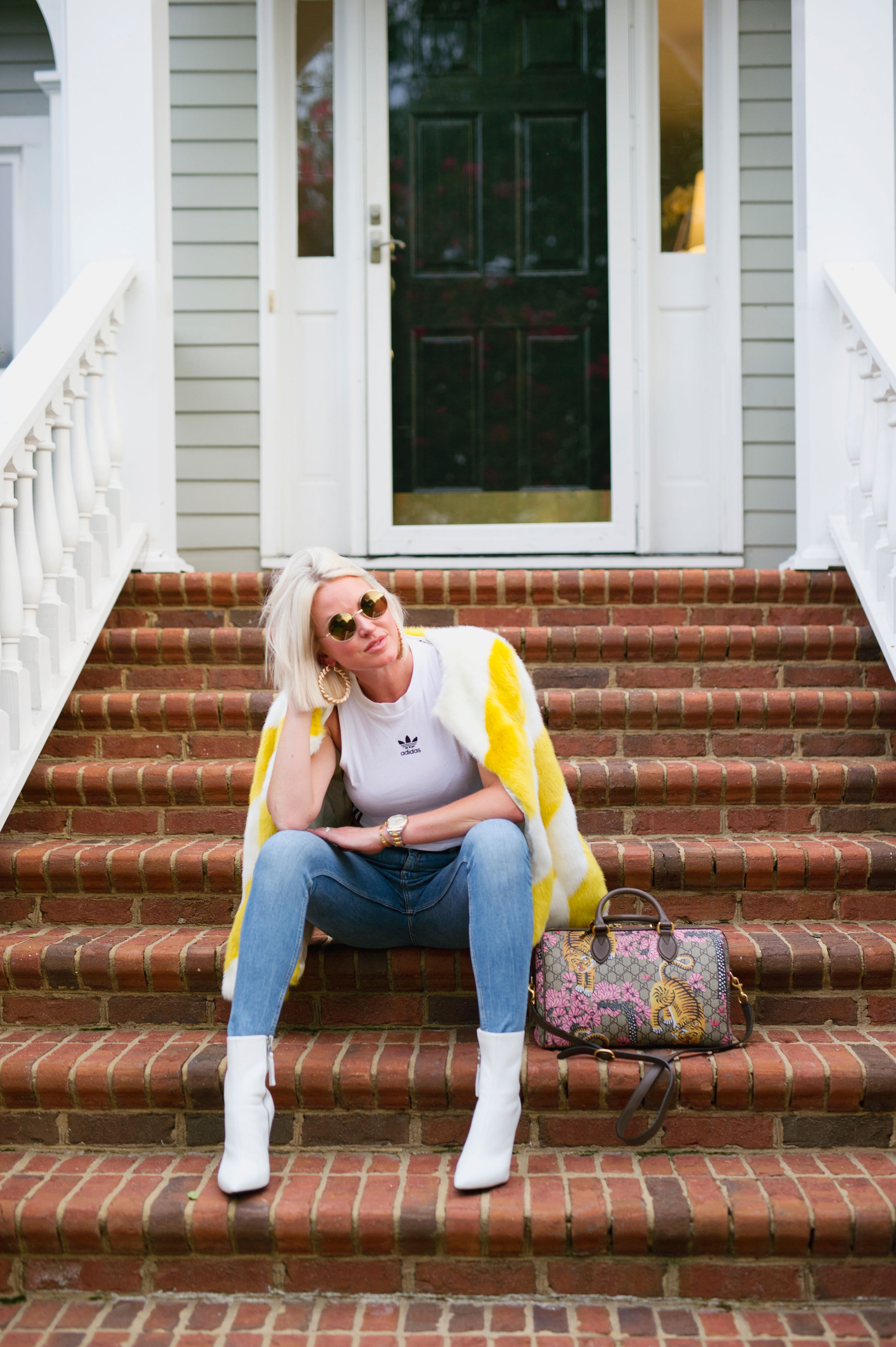 I want to talk about white booties.
Music really inspires my vibe for the day. Depending on what shuffles across my playlist while I'm getting ready there is no telling what I'm walking out wearing, especially if my bathroom is full of us girls getting ready. If Outkast plays I'm definitely wearing something Adidas, if Britney Spears or Katy Perry comes on my winged eyeliner is crooked because I couldn't stop dancing long enough to get it straight, if like a G6 shuffles through, well then…we're all DEAD, nobody makes it out alive. Chloe will quickly retrieve cocktails for survival, Joy will be eating fruit snacks and executing a one arm wrist swerve, Tara is in a handstand against a full length mirror, J Beck is a in a full blown toddlers and tiara routine and I'm doing whatever I can to keep up with all of the above.
My bathroom is huge and can accommodate any and all of that in a moments notice and NONE of what I just described is exaggerated in ANY WAY!! DIS IS THE WAY WE LIVE.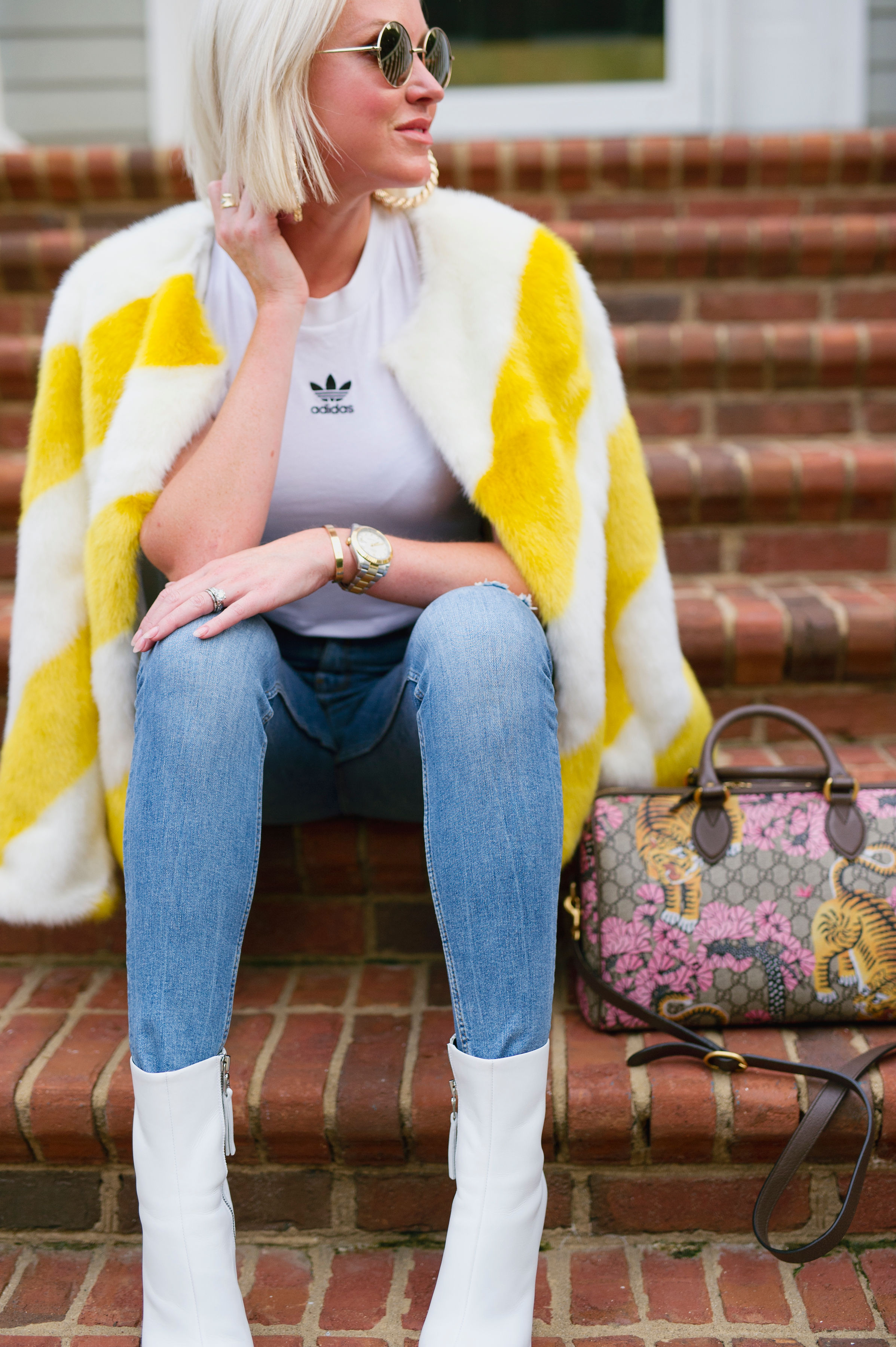 I have vocally been unsure on whether or not white booties were for me.
Yes! Even I find some trends unrelatable or they just don't work for me and my style. I was mainly unsure about white booties because, I have big feet. Some shoe styles just do not look flattering in a size 8.5 or 9. It's very easy to become the living version of the woman in the shoe. So again, I was hesitant!!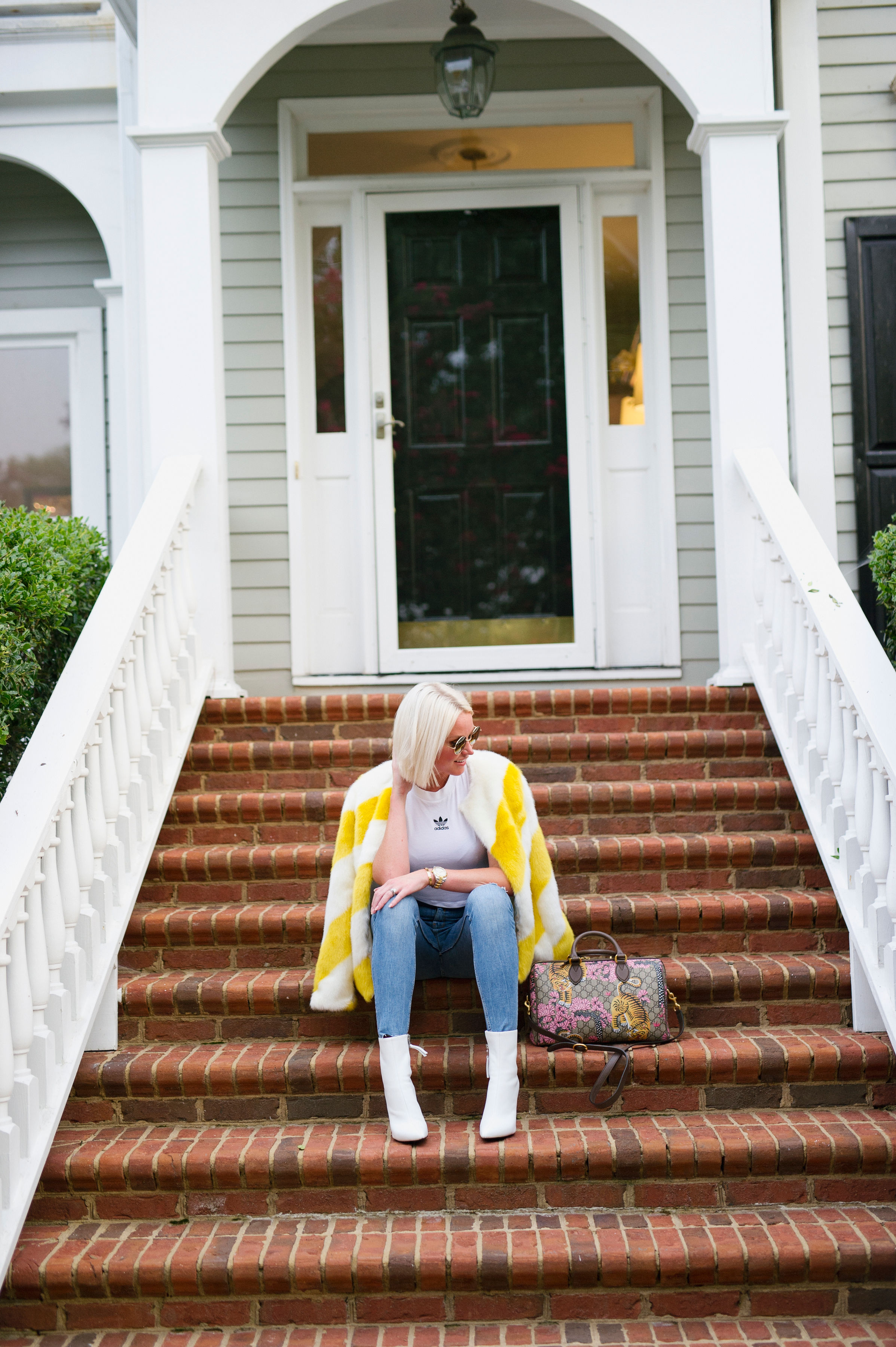 I kept seeing my friend Tara wearing them so she inspired me to give them a chance!
I started with a pair of white mules from Forever21 before I really invested in the look. I was pleasantly surprised at the quality of the mules for $38! I decided to go for it with a pair of Rag & Bone booties from Nordstrom Rack.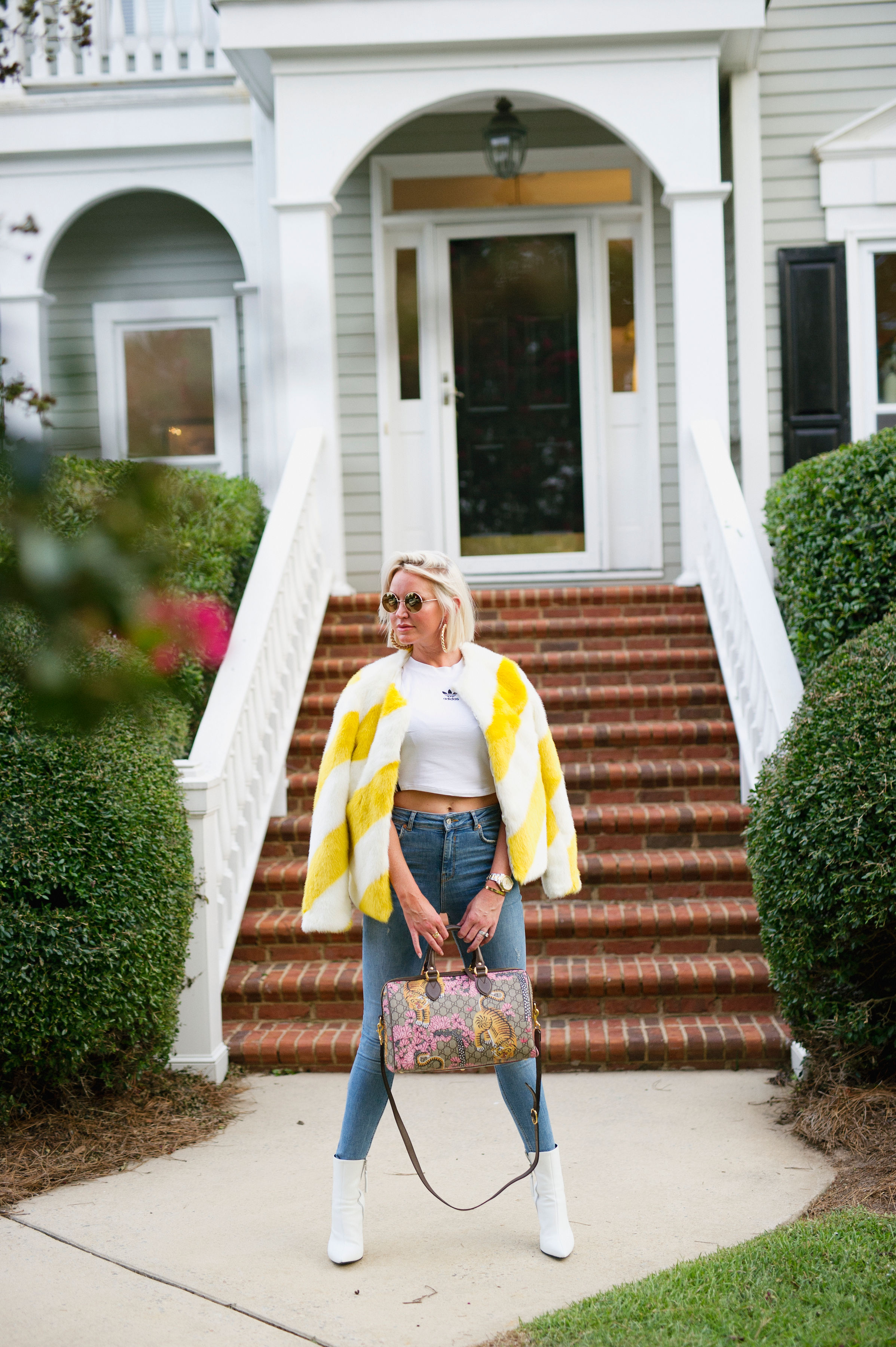 My love affair with Alessandro Michele started when I saw this purse and the entire Bengal Tiger collection.
Michele was appointed the Creative Director of Gucci in 2015 and is the reason Gucci has experienced the highest growth in 20 years. Michele also is responsible for reintroducing the classic double GG Marmont. Basically he put Gucci back on THE MAP.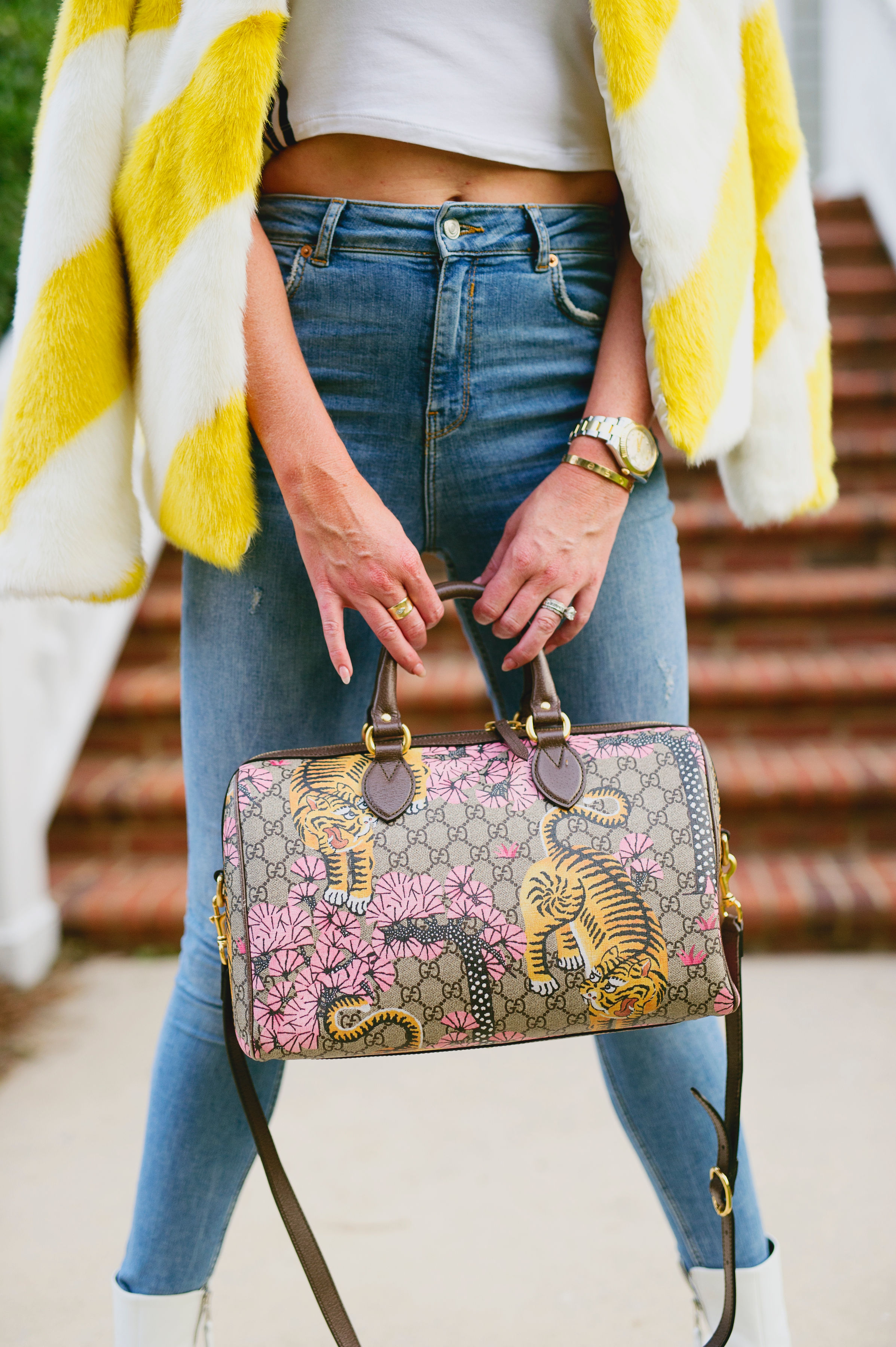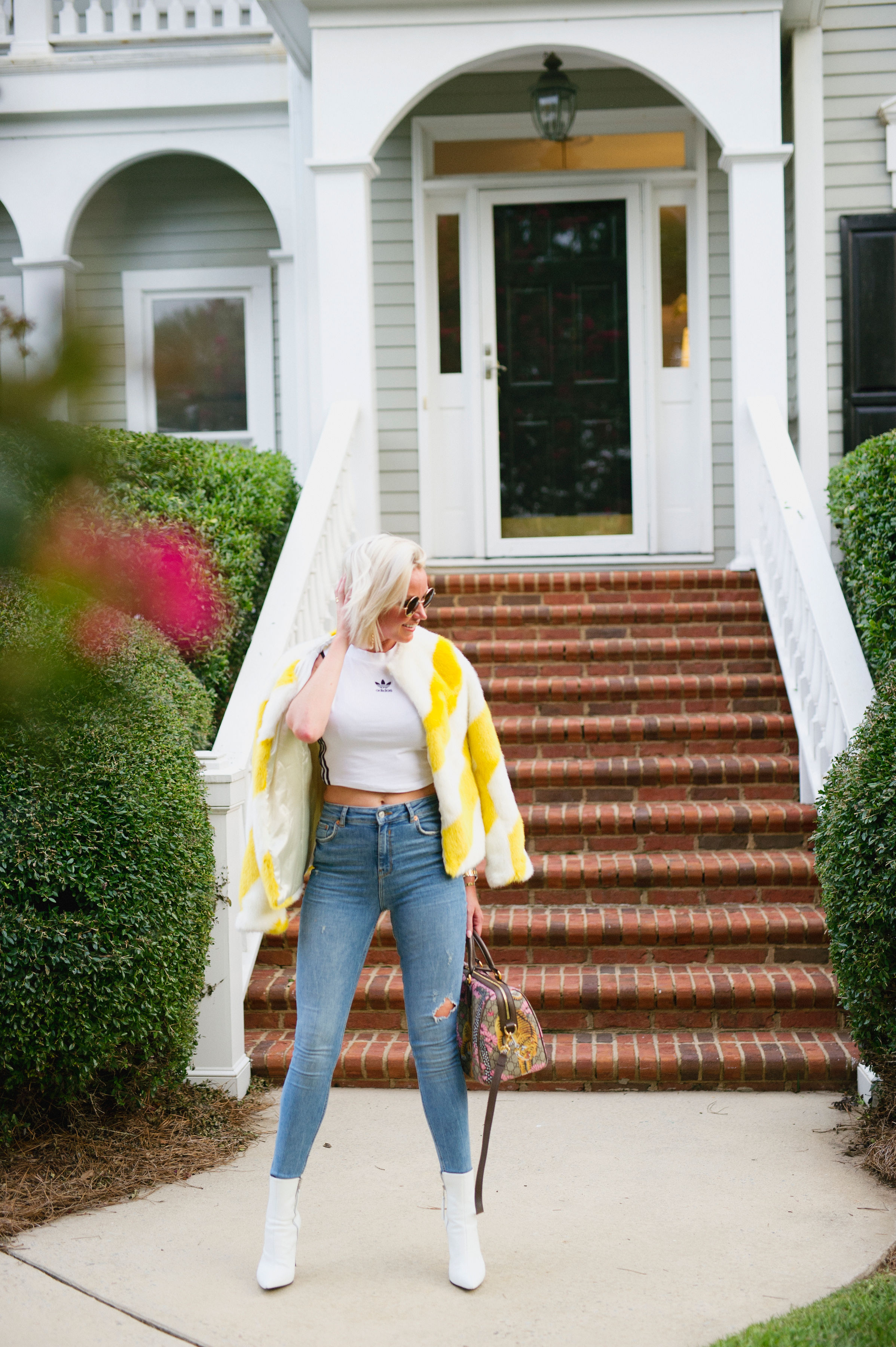 I am very much into mixing athletic wear into a casual outfit.
This will not be the last time you see me layering Adidas pieces into a casual or dressy vibe. Stay tuned!!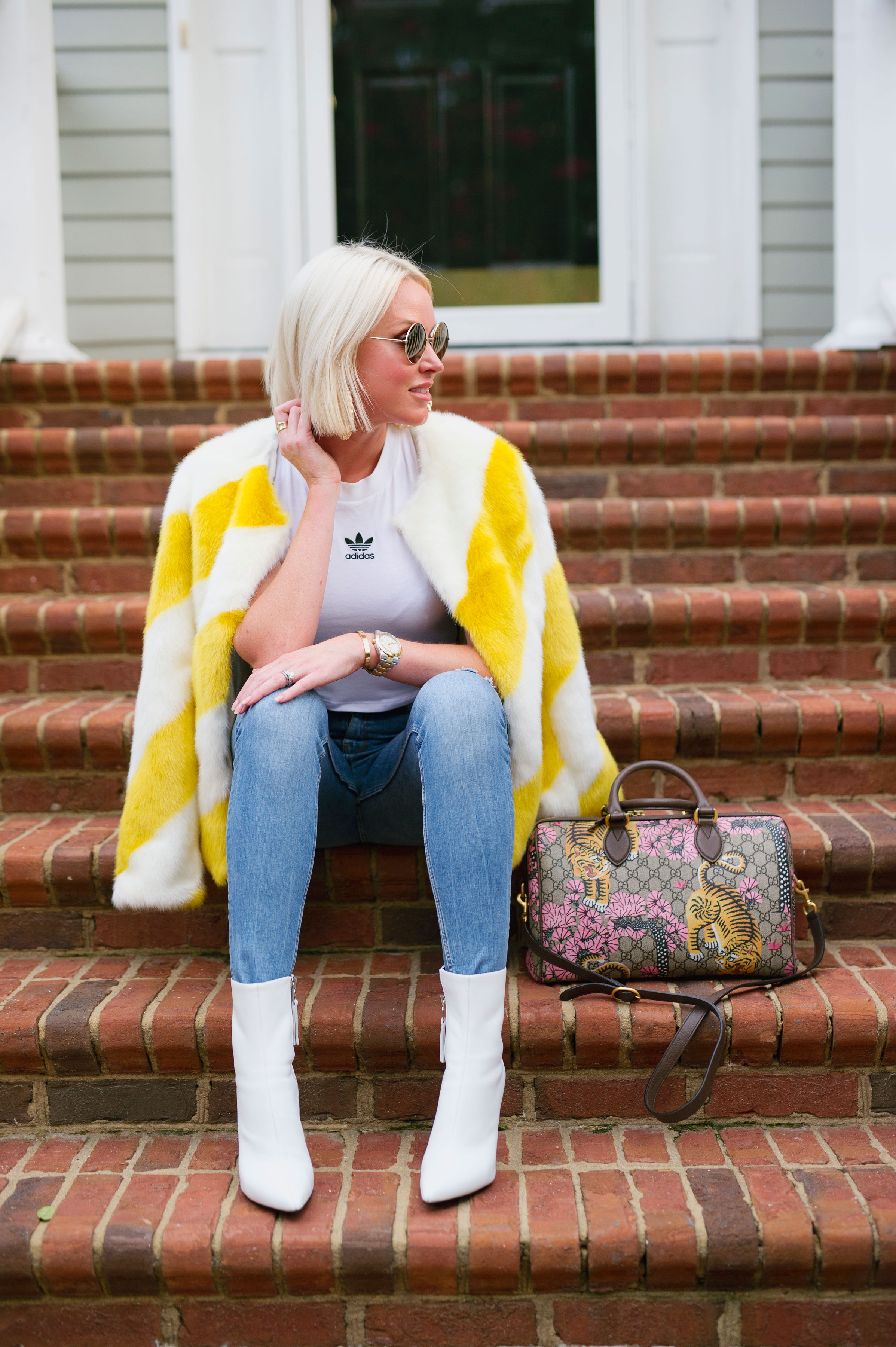 And that's a quick look at a trend I am currently into. I'll be posting a new trend every other Tuesday on regular basis.
Our next topic! Socks with heels!!
Until then, remember, being you ROX.
-Lyv