You know when you play a favorite song 37 times in a row?! I did that with Adidas dresses!
I wore them to death! I played it out! I had to force myself to start styling the lewk down a more edgy path.
Let's finish out this week's topic with a quick look at how I style Adidas dresses when I'm Lyvin' on the edge.
I don't know if it's because my hair has been super blonde, straight and sleek; but lately when I go into my closet I naturally am gravitated towards black. All black errryyything!
I've been stuck in a monochromatic vibe.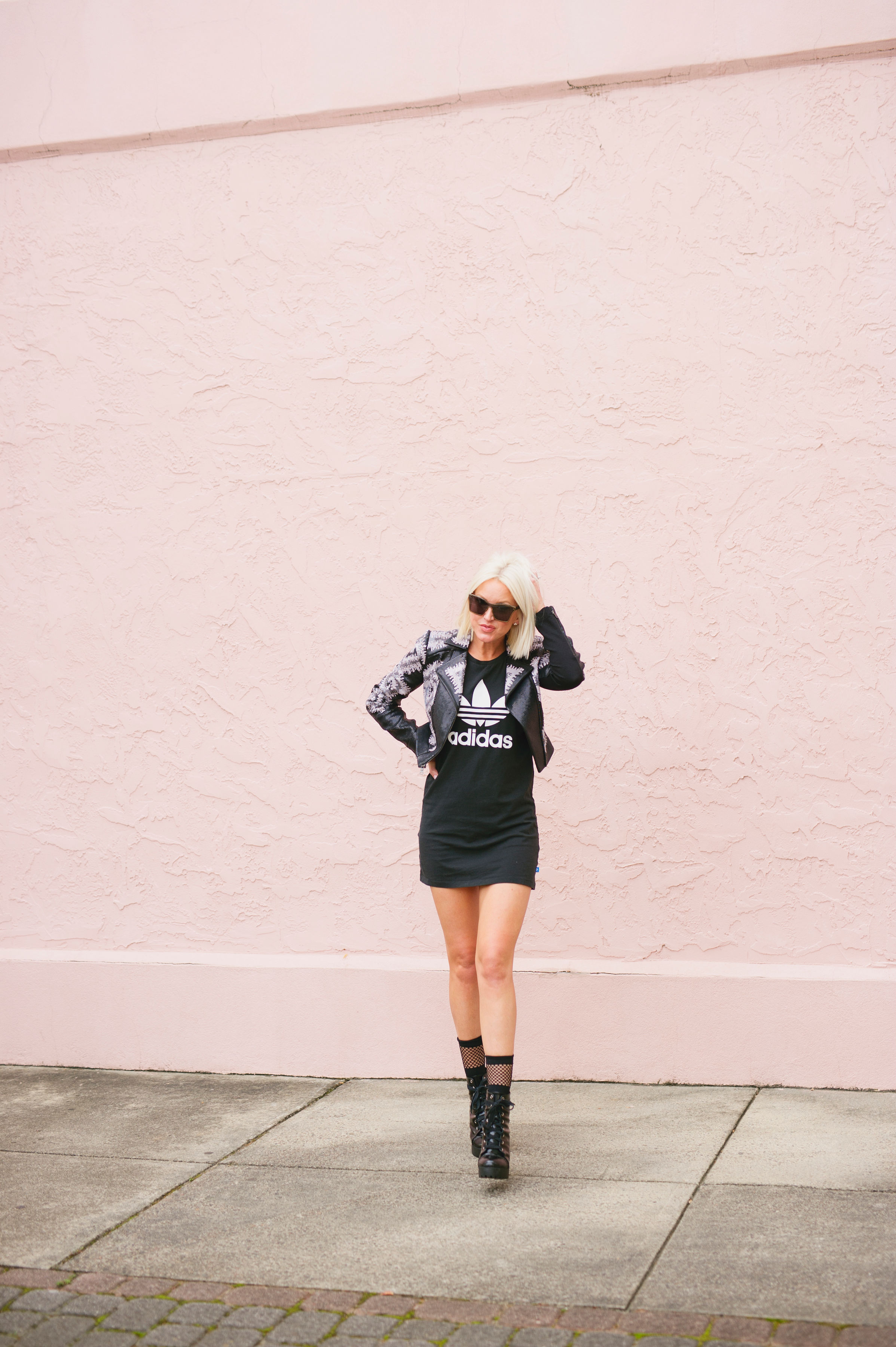 Monochromatic is an adjective to describe when colors are of the same hue or tone.
AKA… I'm in a BLACKOUT state of mind.
I guess you could say this post is paired best with the Britney Spears, "Blackout" album playing lightly in the background.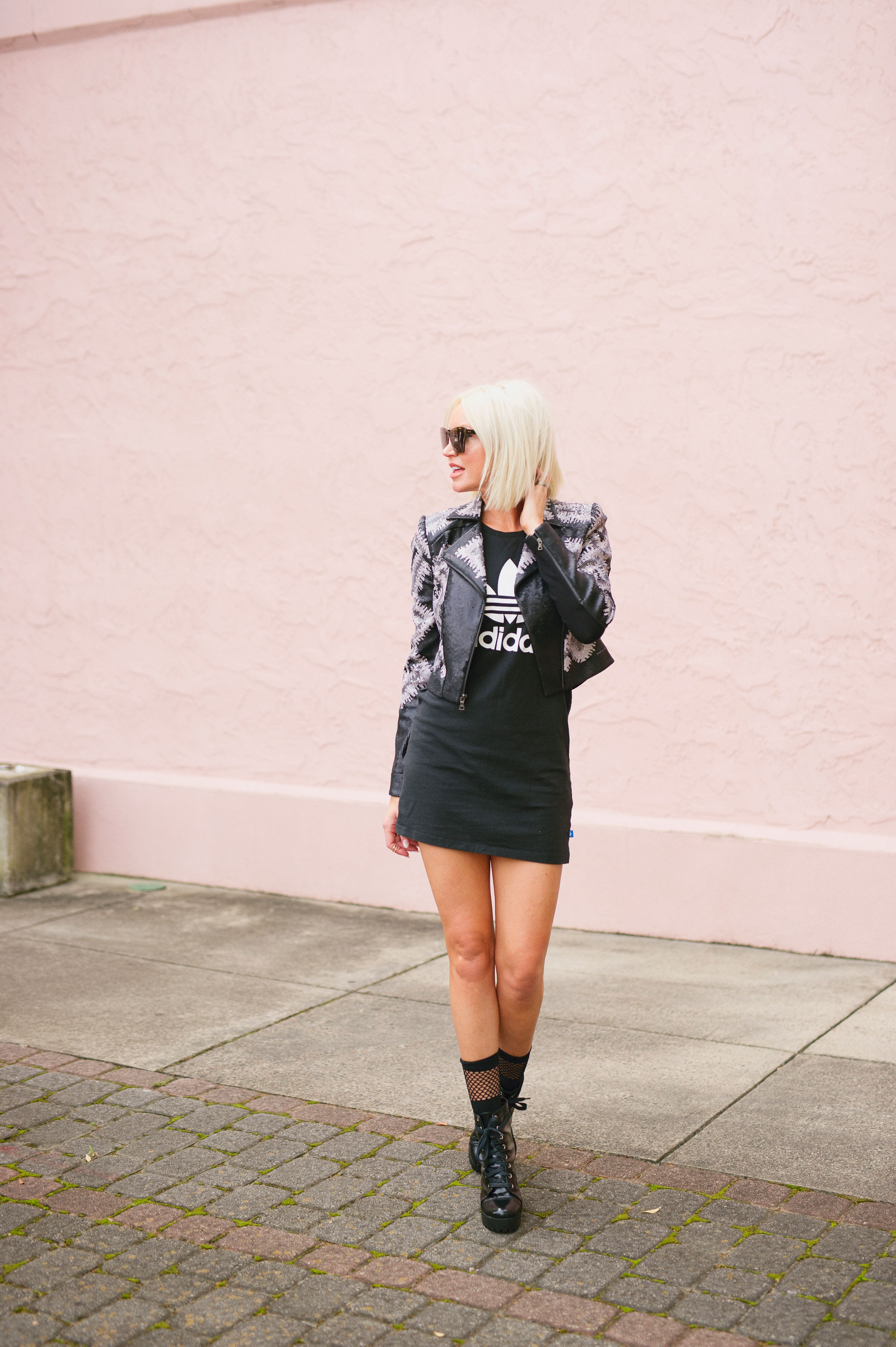 All black is still very much an effortless and timeless chic vibe!
However, I just started to feel like I looked the same everyday. I was wearing different articles of clothing but it all started to run together.
Even on the days I wasn't wearing an Adidas dress. Do you ever look in the mirror and think I feel like I just wore this?! Or I feel like I wear this all the time?
Believe it or not, I actually do too.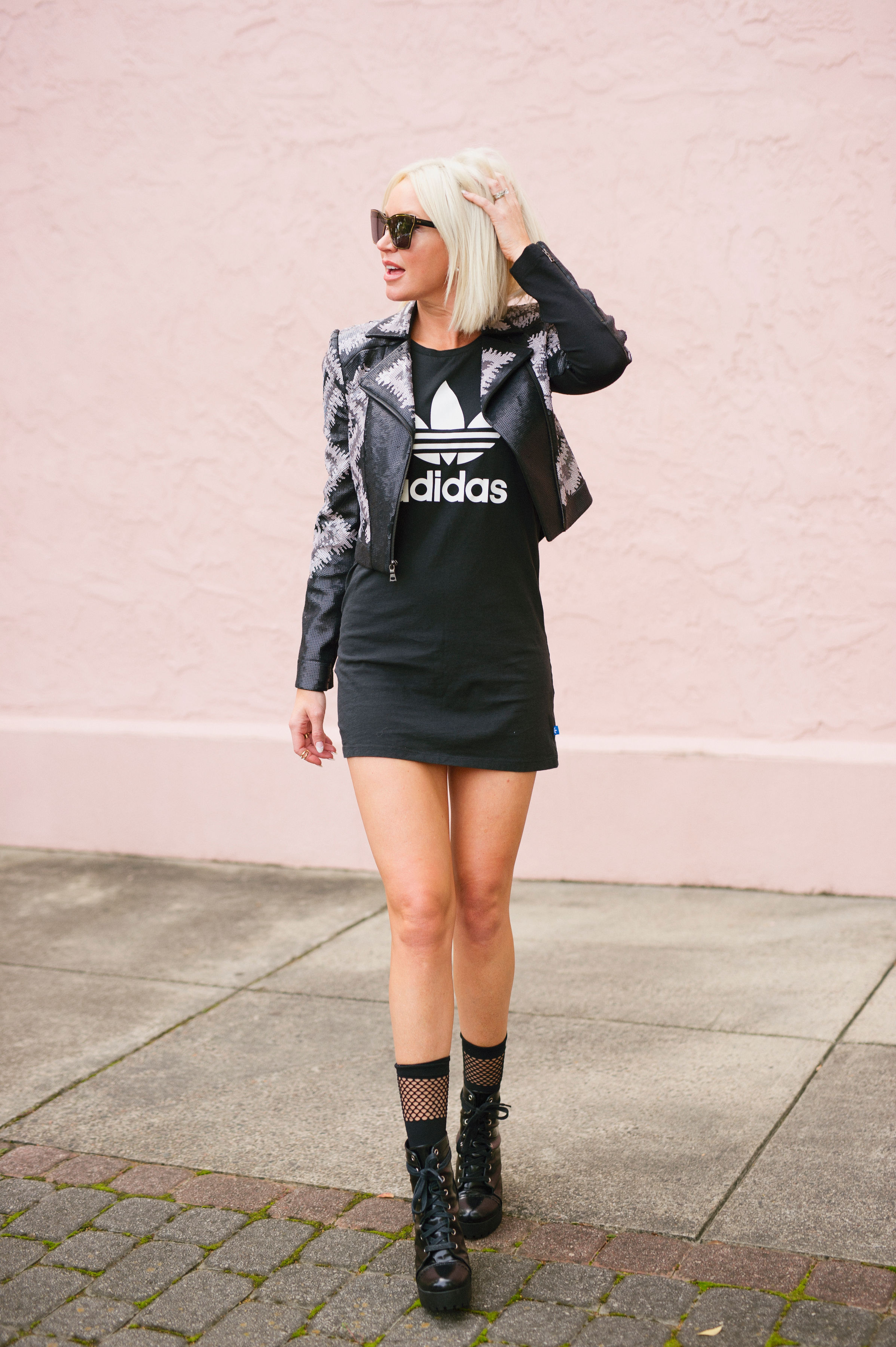 One morning we were flying out to who the hell knows…and I walked out with my bags and Chris goes, "Oh yay, an Adidas dress".
Insert every sarcastic tone you can think of with that quote.
He was over seeing me in an Adidas dress, but SHIT they're so comfortable to travel in!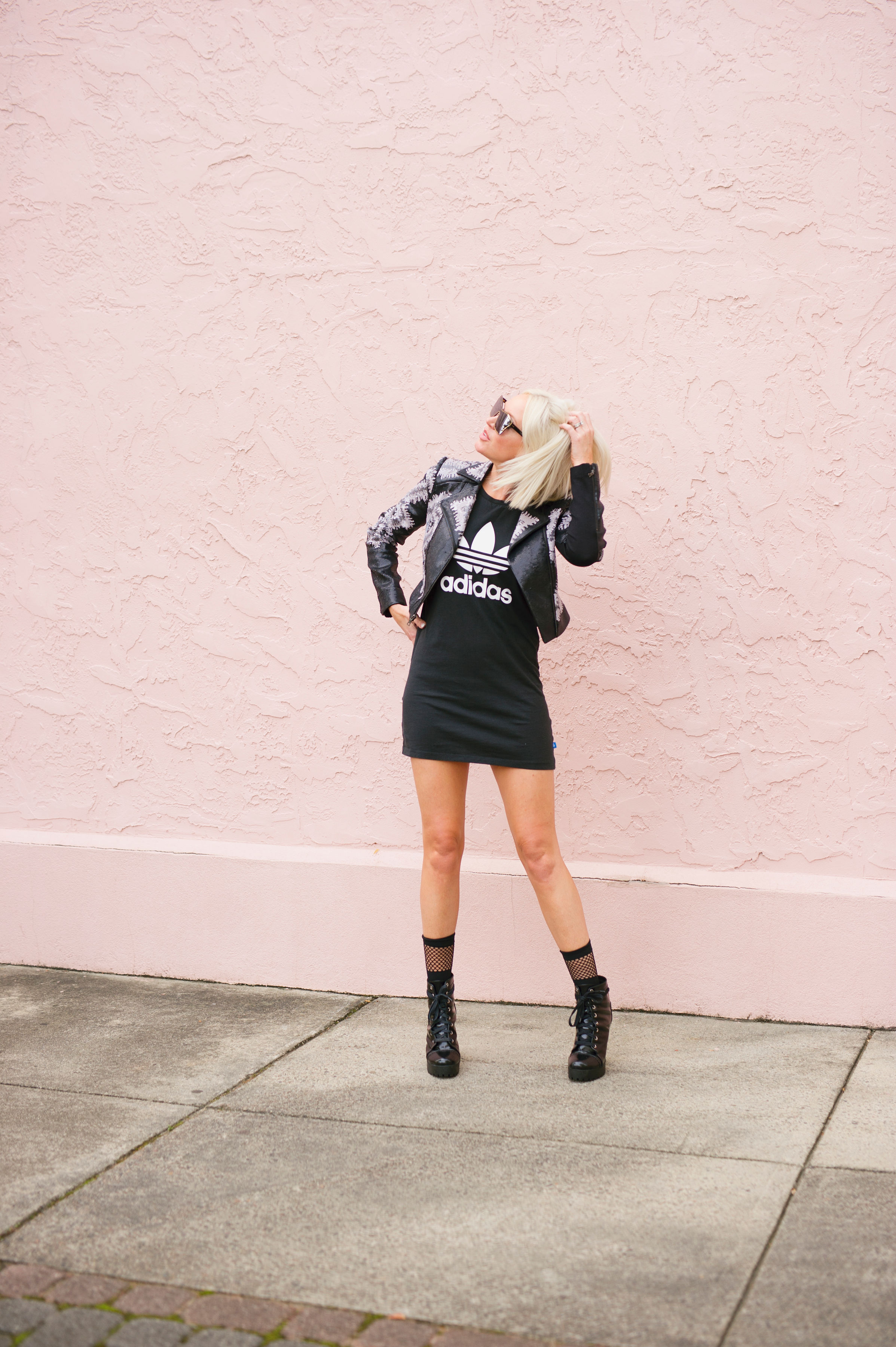 So I'm pretty sure in that moment, I flipped my hair (whispered) -shut up- where he couldn't hear me and grabbed this jacket.
Love you boo!
I'm just kidding, I didn't say, shut up. I think I said, shut the hell up but who knows it was 4 am.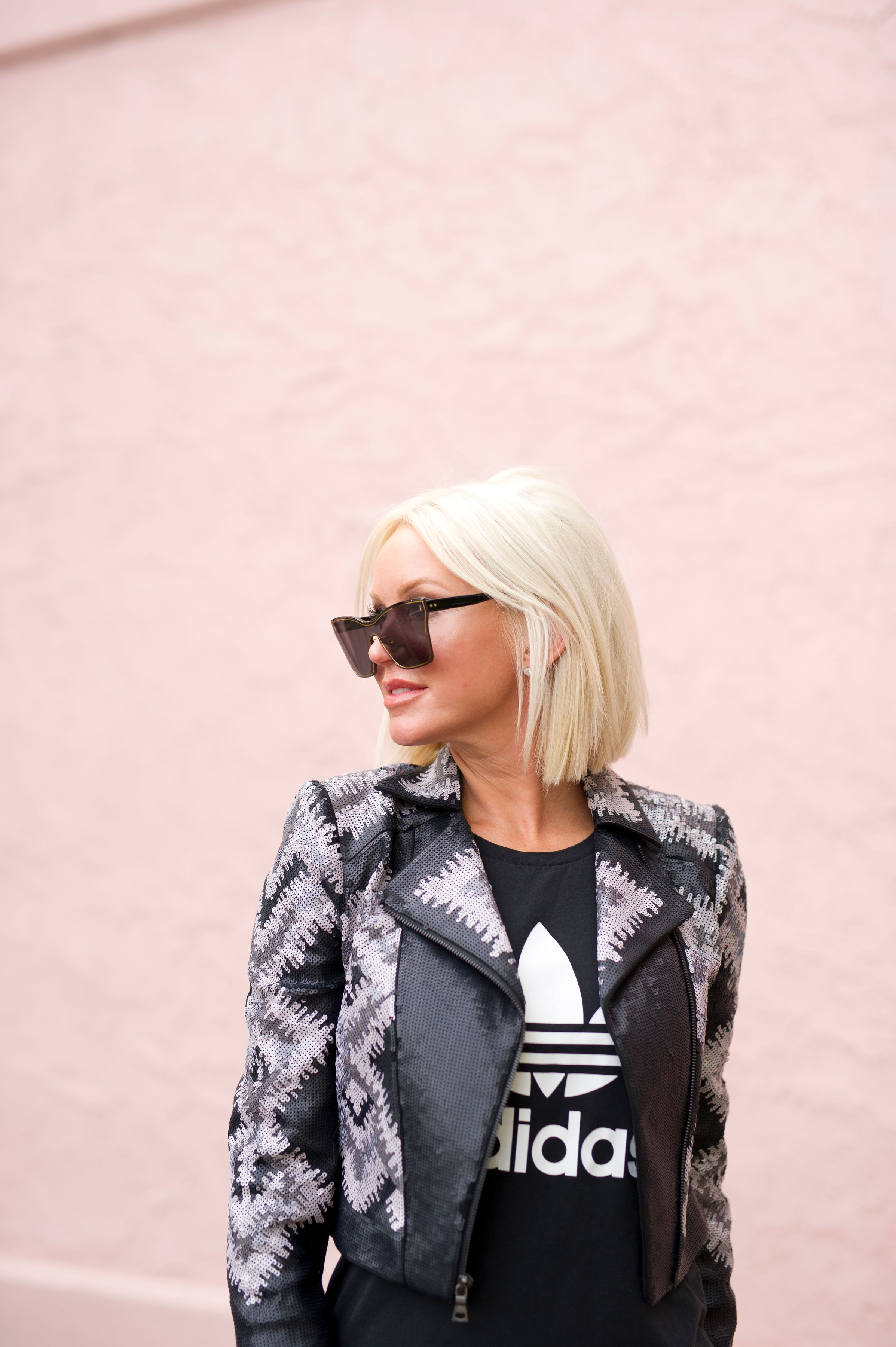 This jacket totally helped me switch up the lewk because of the texture!
It's a moto style jacket from BCBG and it's fully sequined. HOWEVER, the sequins are a flat matte finish. This means they are not shiny and they are less offensive to the eyes.
This picture is actually exactly how this jacket looks in real life. Sometimes articles of clothing look WAY different in pictures but this one is perfect.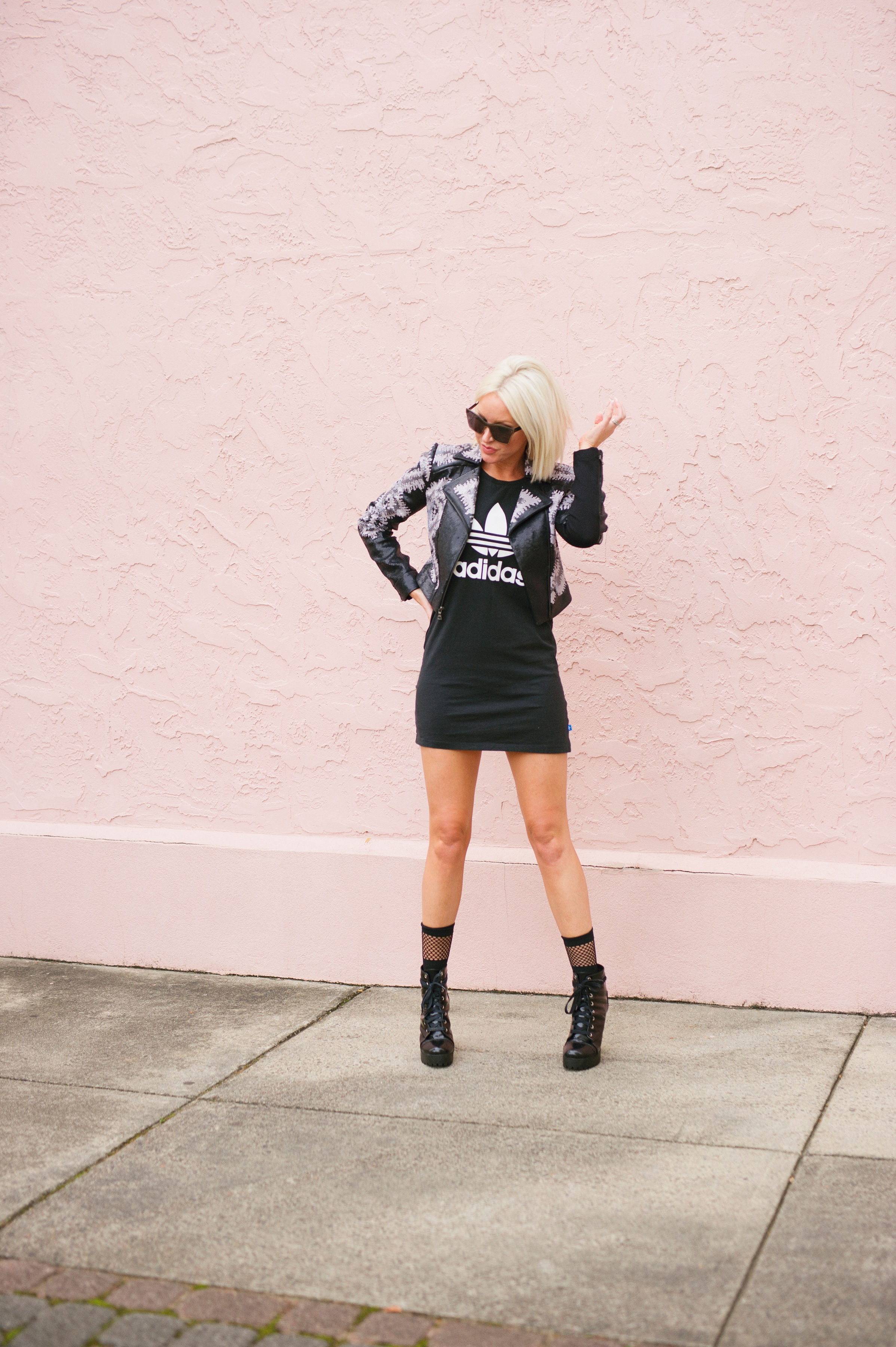 Lyv are you just trying to convince us to wear more sequins?!
I mean, SURE! But mainly I have two points!
You see in this picture how the quilt texture of the leather vest breaks up the black? Now go back up and look at the sequin jacket too.
We often think of sequins as just a sparkly fabric, but it can also be a muted fabric that provides texture. And texture can be used to break up our monochromatic vibes!
This BCBG jacket is no longer available but I found an awesome one on Revolve that is pretty marked down and not a bad price for that website.
Look in the mirror, are you bored with your vibe?
Can we add some texture to switch it up?
It doesn't have to be a full on Dolly Parton jacket! Maybe just a pop of texture, like my socks.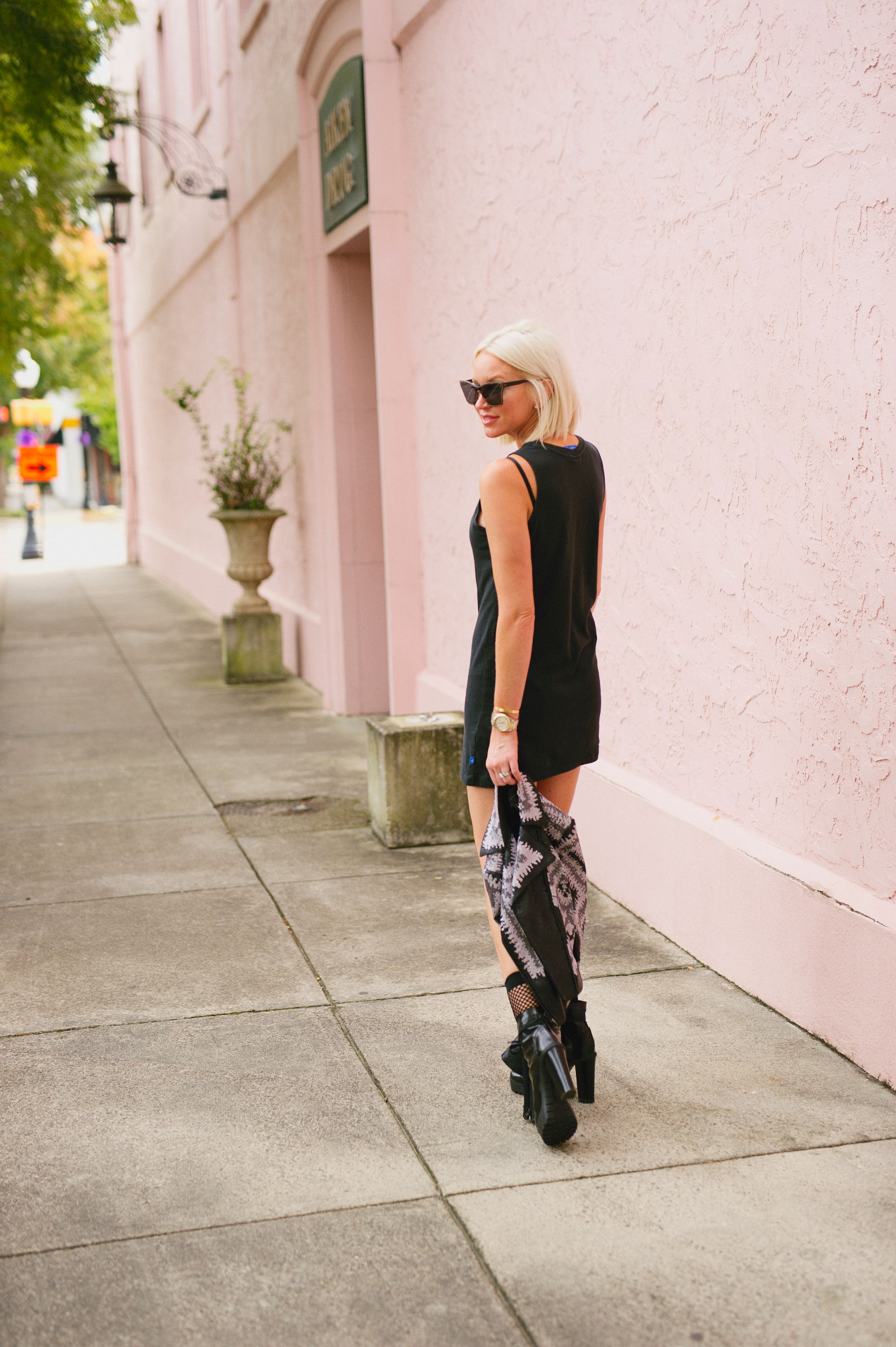 Pull an old lewk out of your closet and see if you can revisit it with new life and a pop of texture.
For the record, there's nothing wrong with listening to Taylor Swift's "Shake It Off" 37 times in a row.
As always…push your shoulders back and silently demand the attention of a room, because that feeling ROX!
Until next time-
Lyv