Have you seen Romy and Michele's High School Reunion?!
It's ok if you haven't, I am fully prepared to fill you in on this classic masterpiece.
If you have one minute and forty five seconds to spare give this a glance…
You may notice all of the fashion seen in the movie is finding it's way back into the chic streets and possibly in our closets. Here's how I'm embracing it!
The movie came out in 1997.
90's fashion and the Versace era was in full swing with the use of metallics, bright colors and lamé fabric. It sadly is also the year Gianni Versace was killed.
Romy and Michele are pictured here.
This movie is the foundation of who I am essentially.
Two ditzy girls trying to force themselves to fit into a mold of what their peers had become in life.
They set out to prove they are successful business women at their high school reunion.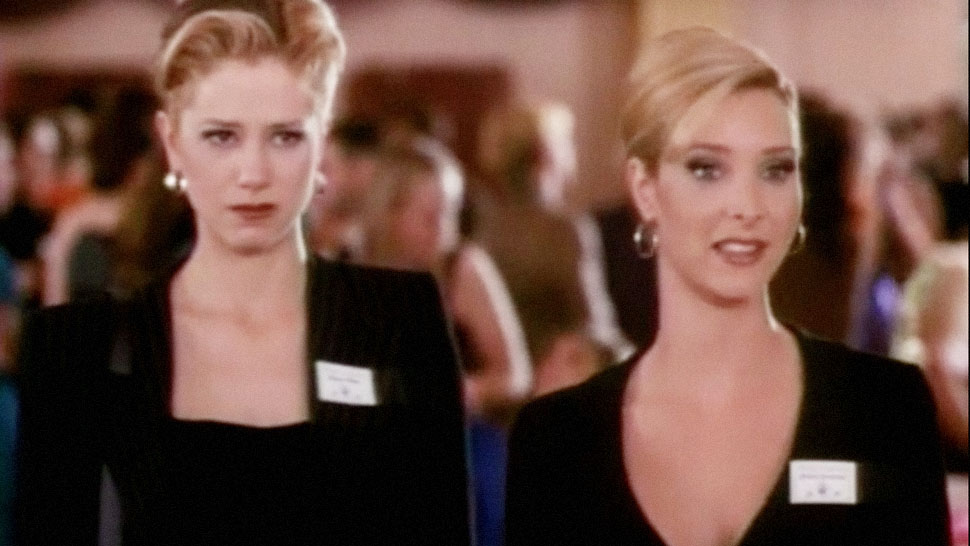 They find all black business suits and make up careers they had pursued.
May I remind you of a certain blog I wrote back at the beginning of this year called, "Black Blazers: Pretending Like You Have Your Shit Together". You can find it under the "Trending" tab up top.
I think that is hysterical that I have previously touched on the very same thought process that they had in this movie. Is it awesome or I am dumb? Who knows?!
At the reunion Romy claims she invented Post It's, while Michele claims to have invented the special glue used on Post It's.
They get caught in the lie and naturally everyone makes fun of them for lying.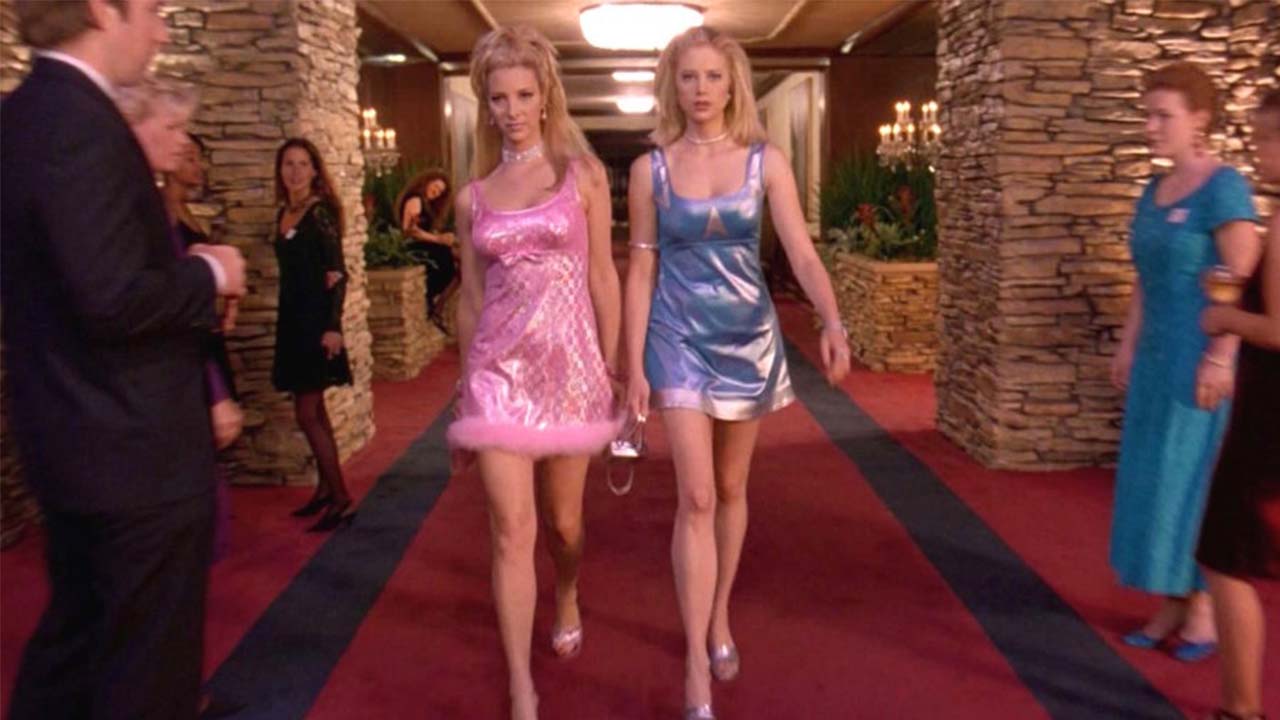 Romy and Michele get fed up with being made fun of and leave. Only to RETURN in their ridiculous, but fabulous outfits because that's who they really are!
They BUST back into the reunion and tell them they don't care about their opinions or judgement, because they like who they are.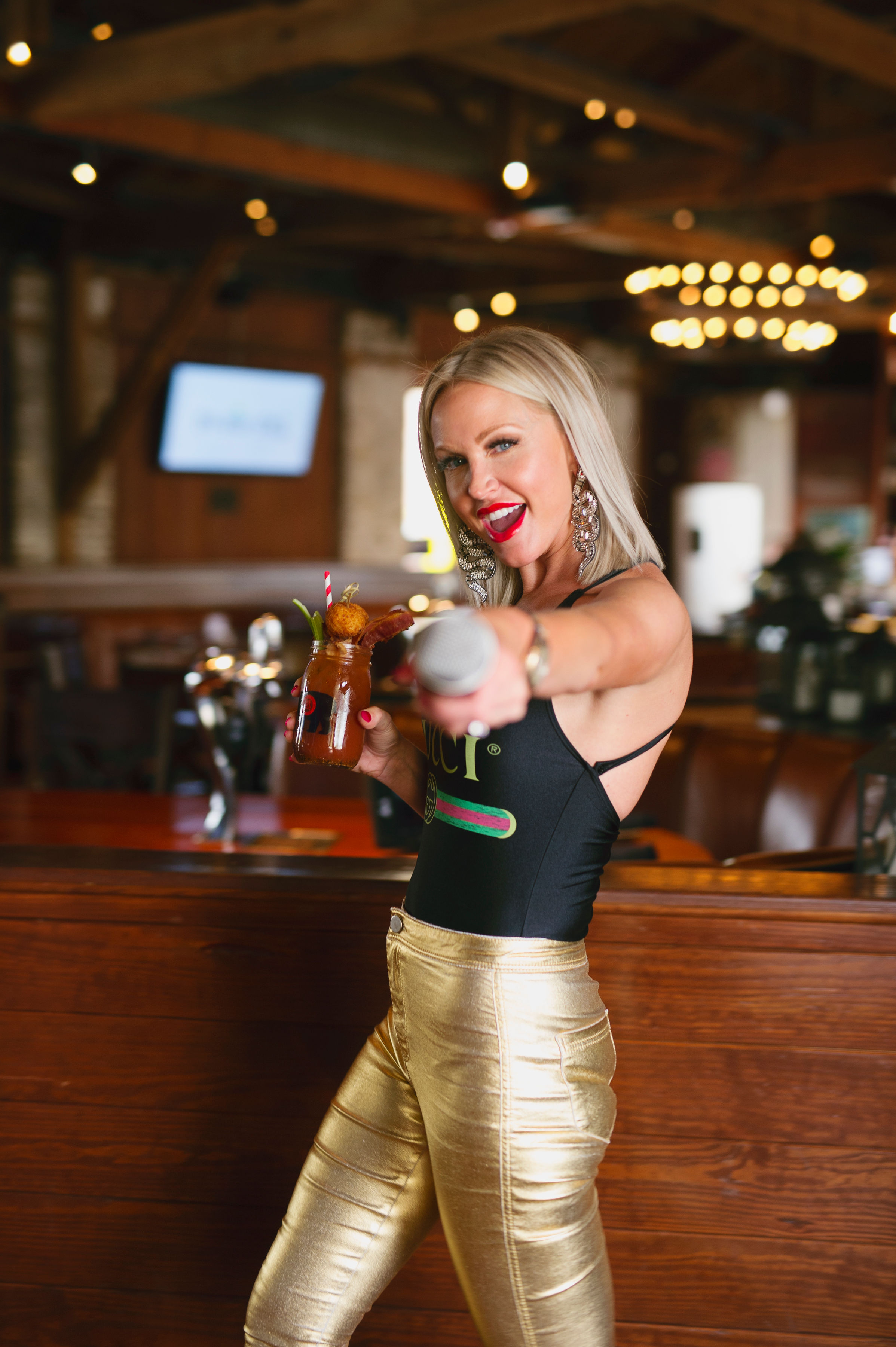 THAT MY FRIENDS IS RELATABLE AS SHIT.
When I got these gold pants initially they were for an 80's party, but when they came in I tried them on and fell in love!!
I walked out to show Chris and he just goes, "Oh shit. You're not gonna just wear these for the party are you? You're gonna wear them for real?!" And I responded with a high kick and said, "YOU BET YOUR ASS I'LL BE WEARING THESE FOR REAL!!!!"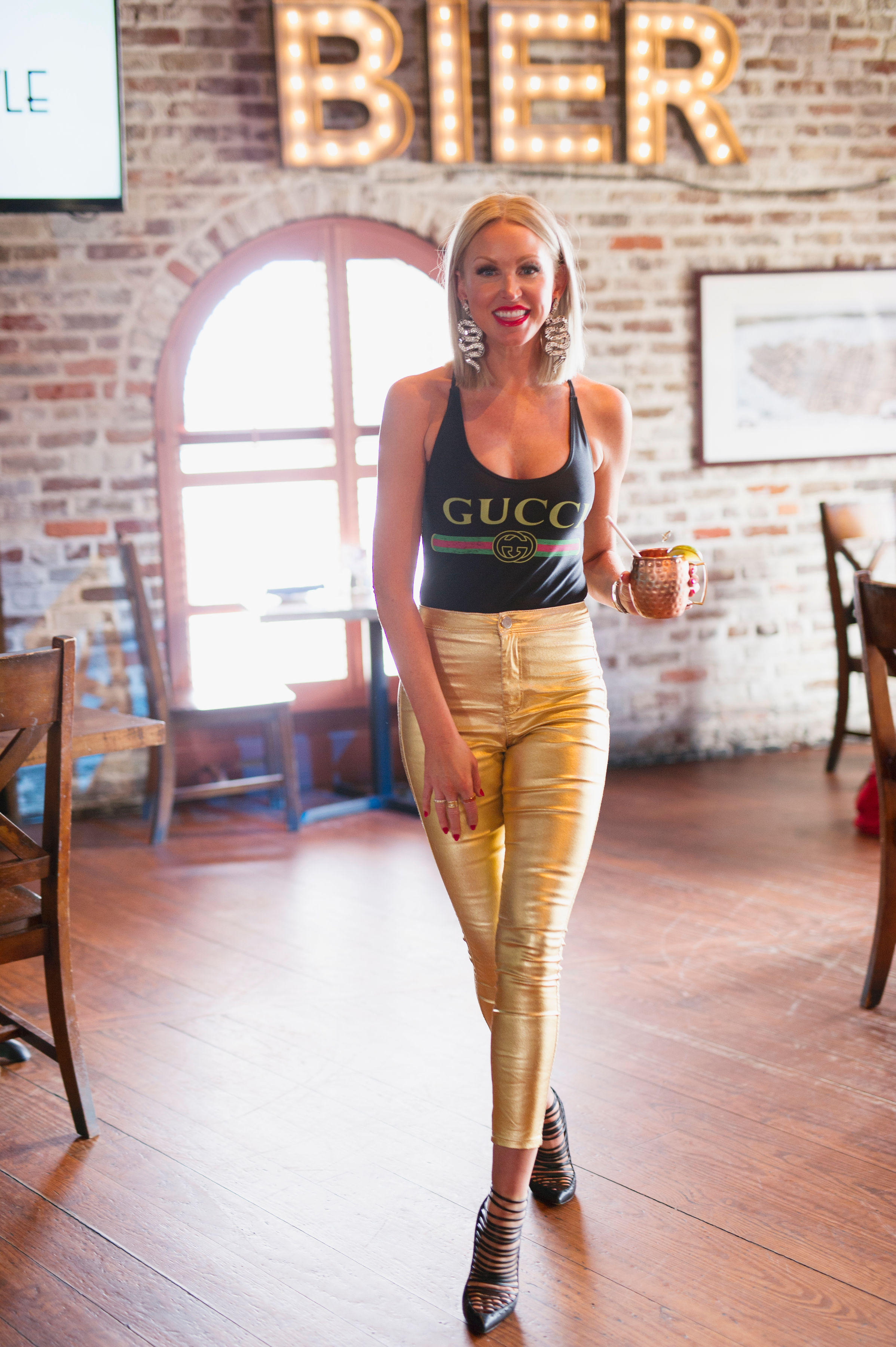 When you feel so inspired to give a high kick, that is a moment to be celebrated.
I high kick for good clothes, my brother high kicks for football (which he's an FSU fan, so maybe not a ton of high kicks for him this season BUT when he does kick, it parts the seas) and Joy high kicks for good furniture. I come from a long line of high kickers.
A good high kick is empowering and let's the universe know you're here to live, give it a try.
One life to Lyv.
I didn't follow the same mold at all as my peers.
I think now more than ever social media has created a further expectation to be a certain person and act a certain way.
But if you want to throw on a metallic skirt or pants and be yourself then do it!
There certainly was a period of time where I lost a lot of time worrying about impressing others.
I will say that now at 34, almost 35, knowing who I am, what I'm about -which is gold metallic pants- I've never felt better. Being genuine is the best style of all.
The movie is completely silly, but is the message that silly? Don't get lost down the rabbit hole of life and social media and start letting the world or other people define you are. If you're into shiny pants put on some metallic shit and be you!
So push your shoulders back with me and be unapologetic about who are you…
because being you ROX!
-Lyv