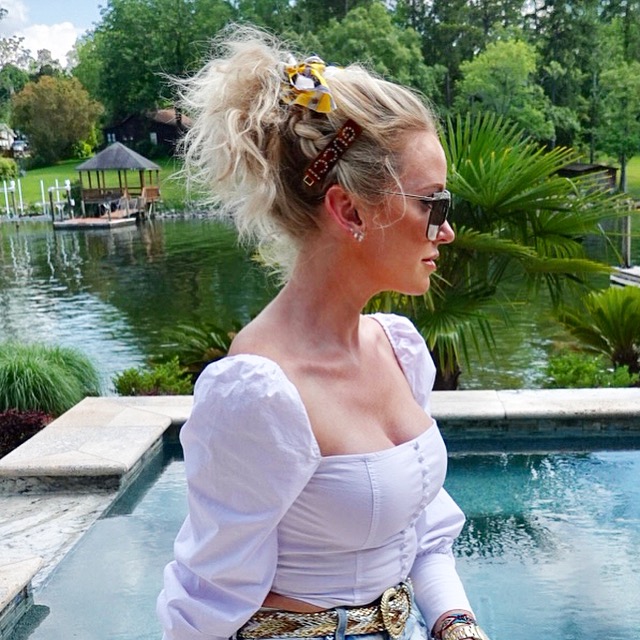 I have a ponytail for the first time in probably three years that is actually my own hair. I kept my hair short for so long I forgot what this feels like!!
So needless to say I am VERY into all of the hair accessories that are popular in the streets. I put together this quick post with links to all the clips, hair ties and headbands I am loving. They are all from Amazon and under $20!!!
The first link is to the set of scrunchies I'm wearing above. They have a nautical rope print vibe.
This 8 piece set has a variety of prints and the tie length is a smidge longer than the first set I linked!
We have seen these clips EVERYWHERE!! This pack is pretty impressive with the amount of styles it includes.
I don't have this set yet, but I really like them! It includes a few sets of resin and acrylic clips which have been so popular in statement earrings for spring and summer.
Not an Amazon ad just a list of shit I like! So enjoy and treat yo-self!
If statement earrings aren't your thing you can still jazz up an outfit with a few hair accessories.
So add a few or ALL of the available hair clips to your spring and summer style!
It's sure to catch some attention when you walk into a room and that's perfect…
because being you ROX!
Until next time.
-Lyv